Community theater is back at the Robinson Grand Performing Arts Center October 8-10 | VM News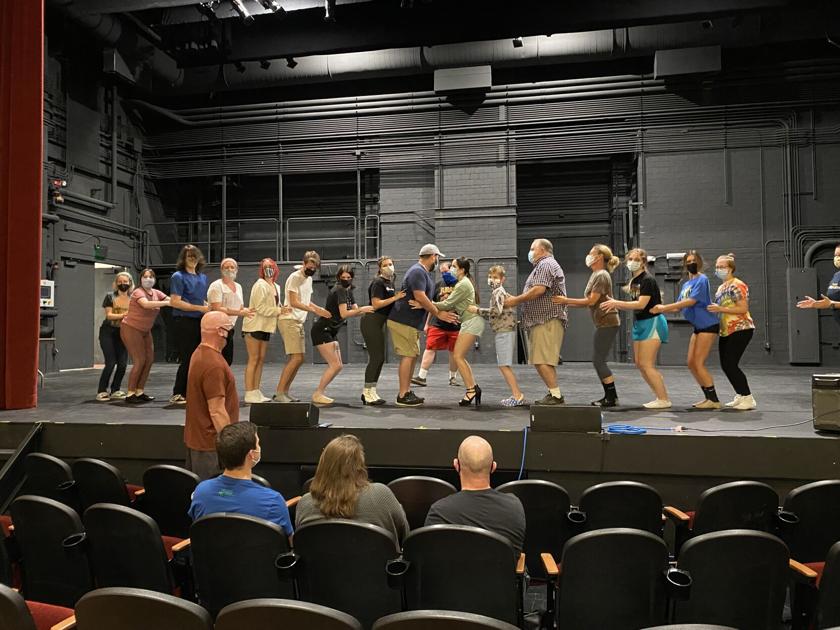 CLARKSBURG, Va. (WV News) – If the pandemic doesn't change things, live community theater returns to the Robinson Grand Performing Arts Center from October 8-10.
"The Addams Family: A New Musical Comedy" features a solid cast that has rehearsed while following all of the recommended COVID-19 guidelines.
RGPAC's director of sales and marketing, Emily Moore, is the show's producer, while David Cotton-Zinn is the director. Joshua Stubbs is vocal director while the choreographer is Kim Bell.
"With our inaugural production of Annie in December 2019, we gave audiences a taste of what we can accomplish and the level of professionalism we seek with RGCT. I think audiences are going to be amazed with what we have planned for this show, "Cotton-Zinn said.
The production features a talented cast of 25 community members from Harrison, Marion, Taylor and Monongalia counties. Brandon LeRoy as Gomez, Marissa Bailey as Morticia, Maryn Seamon as Wednesday, Jack Santee as Pugsley, Brian Nichols as Fester, Michelle Stewart-Stover as Grandmother and Gabriel Radcliff as that Lurch bring these favorite characters of the "Addams Family" to life.
If these names sound familiar to fans of live community theater, it's because they are some of the best actors / singers in the area.
"While producing a full-scale theatrical production during a pandemic might be seen as nearly impossible, we are doing it here," Moore said.
"We have a very experienced creative team, an extremely talented cast of actors and a skilled technical team. Together, there are over 50 community members involved in five different counties in the region. The show is hilarious, heartwarming, beautiful and timely with the spooky fall season upon us. "
Moore said she was impressed with the talent and dedication of the actors.
"They really are a phenomenal group of artists and people," Moore said. "We rehearsed almost every day to put on a great show. "
Sessions are 7:30 p.m. on October 8 and 14, 7:30 p.m. on October 9 and 2 p.m. on October 10.
Community production kicks off a busy list of shows in October and early November.
The following weekend, the real-life horror is presented in the screening of the documentary "Romeo Must Die", which tells the story of Harrison County serial killer Harry Powers. Show time is 2:30 p.m. on October 16.
Powers' story of how he lured women (and sometimes their children) to his "Murder Farm" located in Quiet Dell, West Virginia, "stabbed an entire nation for months into the 1930s." , according to the RGPAC website.
The real story was the basis of the classic Hollywood film "The Night of the Hunter", starring Robert Mitchum. The screening of the documentary highlights the story and trial of Harry Powers and includes a post-film chat with film director Bob Wilkinson and producers Robert and Jeff Tinnell. The Clarksburg History Museum is scheduled to unveil its new Harry Powers exhibit and offer guided bus trips to the Murder Farm site.
The following weekend, the music is back in the spotlight as country music legend Ronnie Milsap's long-awaited visit is scheduled for October 22 after being twice postponed by the pandemic, while the legends of gospel The Hoppers perform on October 24.
Milsap's hit songs include "Smoky Mountain Rain", "Daydreams About Night Things", "Any Day Now", "Lost in The 50s Tonight", "She Keeps The Home Fires Burning", "I'm A Stand By My Woman Man "," I can't get over it "and" I wouldn't have missed it for the world. "
The Hoppers, powered by lead singer Kim Hopper, have had huge success in gospel music with hits like "Jerusalem", "Yes I Am", "It's Shoutin 'Time in Heaven" and "Marriage Supper of the Lamb" .
In November, the RGPAC welcomes "Beatlemania", recognized as one of the best tribute groups to the Beatles. The group performs at 8 p.m. on November 6.
For the show The Hoppers produced by AMT Productions, visit: