Don't Touch That Dial: Radio Drama Club To Air The First Episode Of 'The Time Team' June 27 On WRKF | Entertainment / Life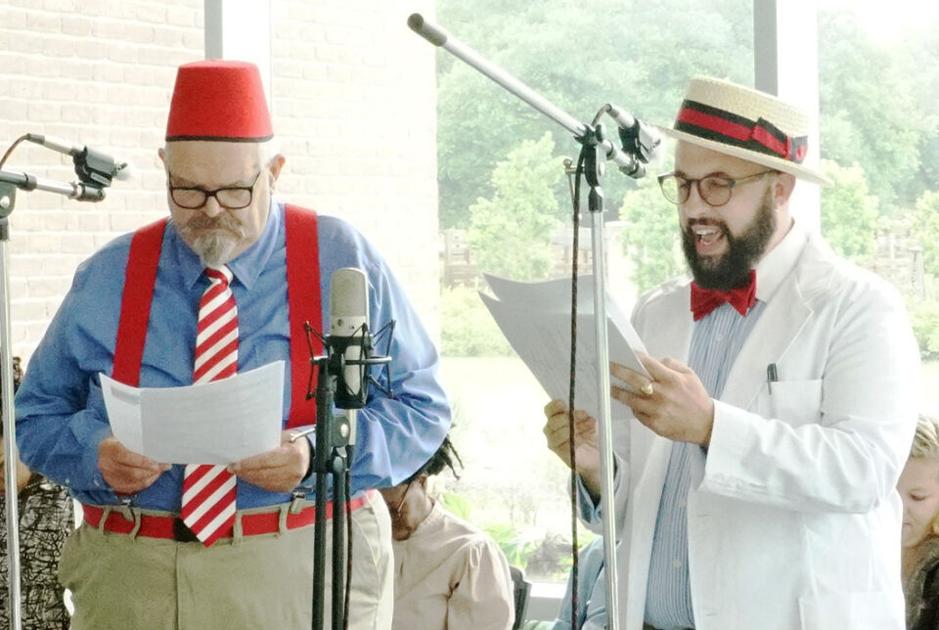 As a child, Timmie Callais imagined what it would be like to travel through time. On Sunday June 27, radio listeners will also be able to make this trip.
The first episode of Radio Drama Club's "The Time Team" airs on "Center Stage" at 8pm on WRKF-FM, 89.3. It can best be described as "Bill and Ted's Excellent Adventure" meets "A Prairie Home Companion".
Written, directed, hosted and co-produced by Callais, actor and local art teacher, "The Time Team" unfolds like old radio plays, with a cast of 20 people speaking, playing music, creating sound effects and even fancy advertisements. While Callais eventually hopes to present these shows to a live audience, this episode was recorded and edited to fit the one hour time slot.
"We were our own audience," Callais said. "There was a room full of friends and artists. One of my favorite moments in any show is that rehearsal of show and talk for the rest of the cast. The other artists really are the best audience you'll ever have.
Callais, who will be 35 years old two days before the episode aired, grew up in the parish of Lafourche, where he and his cousins ​​made up stories about children finding a calculator that was actually a winding machine. time that transported them to the past, where they met famous people. and changed the story. While studying at Northwestern State University, he started a children's drama camp and created plays based on those stories.
Callais, who has taught drama and music at schools in Baton Rouge and will be a drama teacher at McKinley High School this fall, approached Brian Pope, who runs the theater-focused "Center Stage" program, regarding the production of a play to be shown on the show. . Pope and WRKF liked the idea, so Callais mustered the talent to produce this episode and future episodes of "The Time Team".
Flying with the Thunderbirds: Alyssa Carson takes a step closer to her dream of going to space
"People are going to really enjoy the story," Pope said. "It was a lot of fun, and I think the audience will understand and appreciate it."
In "The Time Team", young Lenny (played by Erika Pattman) and Katie (Audrey Rainier) meet Dr. Bungles (Callais), who invented the time machine. They and Mother Wiseman (Hope Landor) are the only characters who will be in all future episodes.
In the first episode, they meet Amelia Earhart (Dana Todd Lux) and Jacques Cousteau (Tim Sandifer), stranded on an island in the Bermuda Triangle. Singer Jennifer Ellis, bassist David Ellis and guitarist John Bishop provide the music.
"There will be things for adults that will go over children's heads, but it's kid-themed," Callais said. "There is nothing in it that a child cannot hear. It is aimed at children and concerns children.
Meet Kim Cash Tate: Wife of New LSU President is Christian Writer, Speaker, and Singer
Future episodes are planned for August, Halloween, Christmas, Mardi Gras and next May.