It's happening at the Jenks Center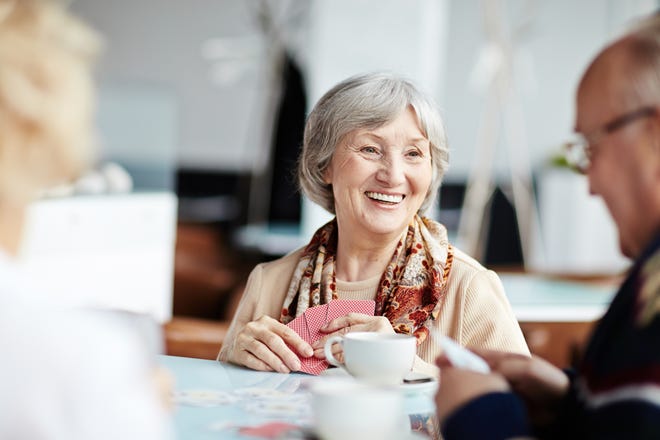 For more information and updates, visit https://jenkscenter.org or call 781-721-7136.
Events to come
Virtual: PRACTITIONER-ORIENTED ACUPRESSION WORKSHOP: 7 p.m. June 17. Join John Saia for an acupressure demonstration. Acupressure is a restorative practice that can be used on oneself and on others. The previous workshop focused more on self-working methods, this workshop will expand on that to include exercises, postural considerations, observations and techniques suitable for healthy body mechanics and working on others. . No previous experience required. John is a personal trainer, Tai Chi instructor, and acupuncturist. For the Zoom link, call the Jenks Center or register online. Sponsored by a grant from the Cummings Foundation.
Virtual: THE RAT PACK: June 19, 7 p.m. We welcome back Debi Block, for a discussion on the professional and personal lives of Frank Sinatra, Sammy Davis Jr. and Dean Martin, three of The Rat Pack's most charismatic members! Using film clips and music to guide us, Ms. Block has led theater for elementary and high school students for 25 years. She specializes in interactive activity programs for people aged 55 and over. Register online for the Zoom link. Sponsored by a grant from the Cummings Foundation
Jenks Center: WELCOME TO THE PODIATRIC CLINIC: 9:15 a.m. to 12:15 p.m., Monday June 21 and July 19. The Jenks is delighted to once again host monthly podiatry services with Dr. Ayleen Gregorian. Dr. Gregorian is a certified podiatrist and brings her own equipment. She charges $ 35, payable to her name (check or cash, please). Appointments are necessary; it cannot accept add-ons or walk-ins. Please call to book your appointment.
Virtual: JENKS MEMORY CAFÉ: Vacation Getaway: 10:30 a.m. June 22. Where are we going this month? Take your sunglasses, your sunscreen, because the Memory Café will be cruising in Florida and the Caribbean with Tales and Travels! Don't miss the boat! Register online for the Zoom link. Anchors away!
Virtual: THINKING OF TILT A HOUSE: 7 p.m. on June 22. Join Marilyn Savage as she shares her experiences and insights on how to identify a potential real estate investment. Marilyn had a successful career at IBM, holding various positions in sales, marketing and business consulting. Marilyn then became a Managing Partner at MAC Investments of MetroWest and MAC Property Group LLC in commercial real estate and has had great fun and success investing in properties, rehabilitating them and putting them back on the market for a profit. Register online for the Zoom link. Sponsored by a grant from the Cummings Foundation.
Virtual: SHOULD I STAY OR SHOULD I GO? : Weighing the pros and cons of homeownership versus the lives of seniors: June 23 at 11 a.m. . Erin has supported thousands of seniors in creating a plan for their future and she can help you streamline the process! Register online for the Zoom link.
CAREGIVER SUPPORT GROUP: 11 a.m. June 24. The Jenks Caregiver Support Group is a general support group, which means it is open to anyone. The goal and benefit is to improve the coping skills of caregivers through mutual support and information sharing. It meets once a month, on the fourth Thursday of each month, currently on the Zoom platform. We hope to be able to join us this month! Register online for the Zoom link.
Virtual: INTRO TO HANZI AND CALLIGRAPHY: 7 p.m. June 24. In this introduction to Chinese characters and calligraphy, the audience will learn about the history and origin of the Hanzi (Chinese characters / words) and their evolution. There will be plenty of examples to highlight the logic and philosophy behind the creation and evolution of Chinese characters. Participants do not need to know Chinese or write calligraphy to appreciate the written language. However, one can learn a few words after the presentation and be inspired to find out more. In partnership with The Chinese Culture Connection, we welcome Mei Hung again. Register online for the Zoom link. Sponsored by a grant from the Cummings Foundation.
Weekly events
Virtual: CONVERSATIONAL FRENCH: 10:45 am on Wednesdays. Experienced speakers engage in a conversation about society, politics, culture, films. Everyone is welcome. Call the Jenks Center to find out more.
Virtual: POETRY: 1 p.m. on the first and third Wednesdays. Recommend, recite and share poems. Discuss the poets and the many forms of this artistic and emotional literature. Sign up and get the Zoom link on our website.
Virtual: FREE COFFEE HOUR: 10 a.m. Thursday. Join our weekly Zoom Coffee Hour to see your friends, meet new people, and chat. Bring your favorite drink and come see us. Talk about what you think or ask questions. Zoom link available on our site: http://jenkscenter.org. Hope to see you there!
Virtual: ROUND TABLE OF LORIN'S CURRENT EVENTS: 11am Thursday. Join Lorin's discussion on our news today: global pandemic, civil rights struggles, presidential election, and more. Lorin Maloney will host a dialogue on a new topic each week. Learn a little history, listen to facts, and share your thoughts. Additional ideas welcome! Registration required on our website to get the Zoom link.
Virtual: GERMAN CONVERSATIONAL: 2 p.m. Thursday. Whether you're fluent or just starting out, join conversational German to practice speaking, expand your vocabulary, and have fun. Everyone is welcome. Responsible: Peter Rosenberger. Register on our website for the Zoom link.
Virtual: WILSON SCIENCE & TECHNOLOGY FORUM: 10:45 a.m. to 11:45 a.m. on the second and fourth Fridays. Join this enthusiastic discussion on science and technology topics ranging from climate change to solar power and cybersecurity. Our meetings include spontaneous topics as well as scheduled presentations offered by attendees in advance. Call the Jenks Center if you want to learn more.
Virtual: ONE-ON-ONE TECHNICAL HELP: Since you can't go to the Jenks Center for help with your tech devices during this pandemic, our tech support team has devised a new way to serve you remotely. Send an email to [email protected], explain what device you have (computer, tablet, phone, Apple, PC, Android), identify the problem and provide your phone number. A team member will contact you to discuss how they can help you. If you can't send an email, call the Jenks Center 781-721-7136, ask for the tech group, and leave your name and phone number.