"We have two souls on board": Spooky moments over the radio just before a plane lands on Interstate 5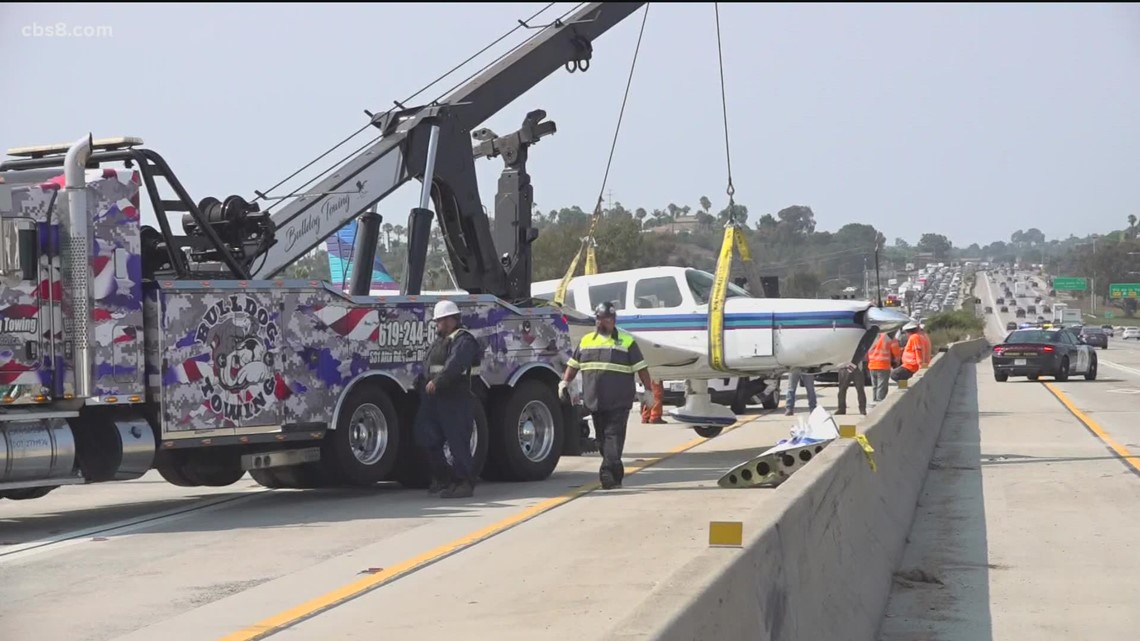 Recently broadcast air traffic control radio calls recount the heartbreaking moments before the plane landed on the highway.
DEL MAR, Calif .– News 8 got some of the audio between air traffic controllers and the pilot of the plane that landed in the middle of Interstate 5 on Tuesday.
In one of the clips, air traffic controllers can be heard asking the pilot how many souls are on board, to which the pilot replies: "We have two souls on board".
CHP says that shortly after taking off from Montgomery Field, the pilot and passenger noticed that the plane had mechanical issues.
"He tried to land the plane in a nearby field but couldn't and landed in the southbound lanes of Interstate 5," said Salvador Castro, CHP.
According to the California Highway Patrol and Federal Aviation Administration.
The plane "crashed" several vehicles before coming to rest against a central separation wall, said Jose Ysea, spokesman for the San Diego Fire Department.
Video and footage from the scene showed that one of the vehicles struck by the plane, a white sedan, suffered a shattered rear window on impact, and another, an SUV, ended up with a piece torn from the plane protruding from its background. The crash landing left most of the aircraft's right wing in shear.
The plane was pulled out around 4 p.m. According to CHP, several occupants of the damaged cars were taken to hospital for treatment for apparently minor injuries, including superficial cuts to broken glass. There were no immediate reports of injuries to anyone else.
CHP says the pilot and passenger escaped the crash unscathed. They declined to comment on News 8.
Listen to the full air traffic control audio below
RELATED: Light plane lands on Interstate 5 just south of Del Mar in emergency landing