What should the Steelers Packers expect?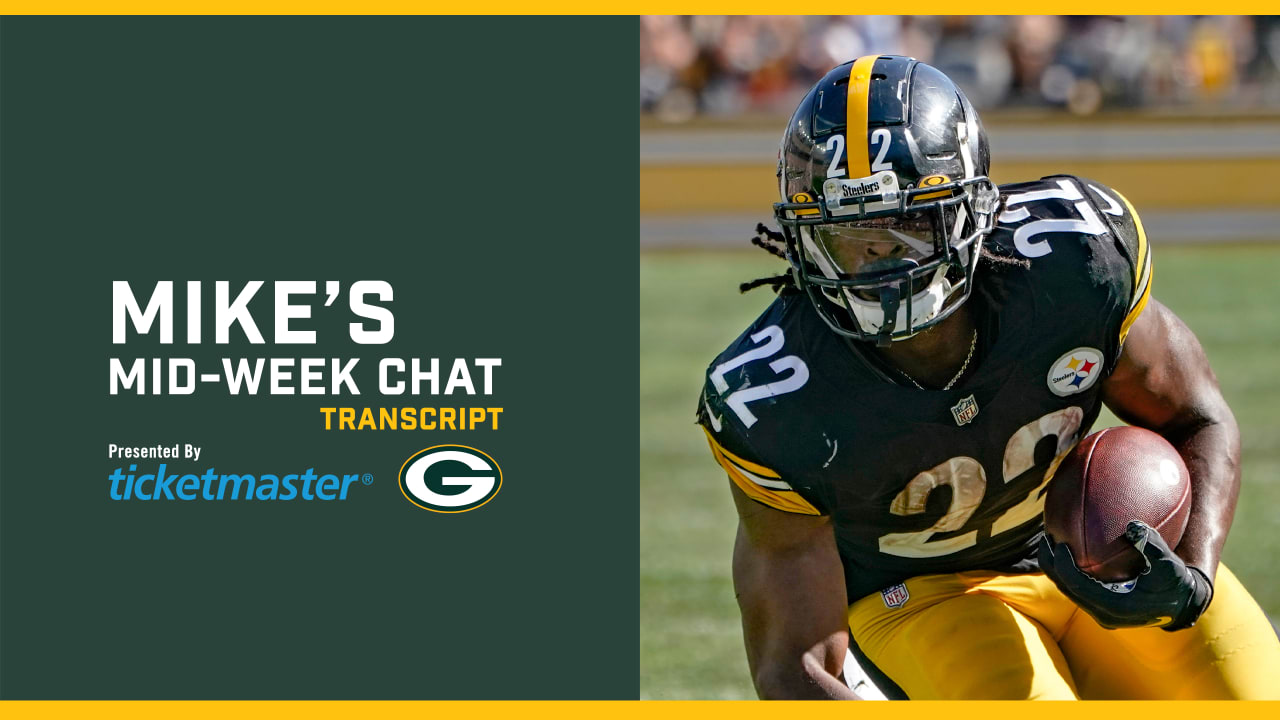 What do you think are the main reasons for Pittsburgh's difficulties at the start of the season?
Can't say I watched their games but it looks like the issues are up front as they haven't been able to throw the ball and Big Ben has been sacked eight times in three games. Such figures are unusual. Defensively, they aren't set on fire or anything.
Are you interested in other games this week?
Seattle-SF is an important game in NFC West, but it will run concurrently with the GB game. I'm also interested to see if Detroit goes to Chicago and gets Dan Campbell his first win. I know there's a lot of hype surrounding Brady's return to New England, but everyone knows the Buccaneers are way better than the Patriots right now.
Does it surprise you that AJ Dillon has only 15 litters in 3 games? Why is he not more on the field in short distance?
LaFleur doesn't appear to rotate his back depending on the situation, but rather put Dillon for a streak to give Aaron Jones a break on some possession. When Dillon entered, they handed the ball to him, both in the running and passing game. But Jones is clearly the No. 1 back in this offense.
The Packers' offense is totally different when they stay engaged in the race. Do you think they can run effectively against the Steelers this weekend?
I think that's a key question and a key to this game. The Pittsburgh run defense is pretty good. Almost always is.
Now that you don't travel and watch road games in person, how has that affected the writing? Or do you think he has it at all?
Blogging live from TV is harder than being there in person, and I don't like being there for post-game press conferences. I can only watch the streams online and take notes. But I always put so much effort into post-game stories. It doesn't change.
If a receiver catches the ball, hits it and bounces it, then regains possession further, then the tackle is over, is the ball spotted where it is first touched or where it regains possession? It seemed to happen in the second quarter in 49er territory on a third down. I thought we could challenge given the position on the pitch.
I was wondering the same on this take near the marker. I thought the ball had come loose and the catcher caught it. It would be spotted where possession is reclaimed, not forward progression, if the video is viewed that way.
All NFL games are tough and there is no such thing as an "easy" win. But after the first 3 weeks, this program doesn't look as intimidating as it did a month ago. All of these teams seem beatable. Thoughts? What you say? Dude WUT?
The whole offseason is devoted to reviewing the calendar in a comprehensive manner. At this point, it's really only a week at a time. Every team changes / evolves over the season plus injuries are factored in so you never know what you're getting until that week rolls around.
Packer D gave up more than 50% success in 3rd place and ranks near the bottom. What do coaches and players do before the snap to remind everyone in defense exactly where / where the downs and distances are? We have seen times when they play too deep or too short. Bottom and distance are everything.
I don't think there is a lack of awareness about the fluff and the distance. They had third down opportunities, and some of them escaped because the pass rush wasn't there or the cover broke. Reinforce one or two more per game and things are very different on defense.
Hi Mike, great win on Sunday. It really felt like defense, and Darnell Savage in particular, upped the intensity. He was flying all night.
The Packers kept the second-half defensive intensity against Detroit until the start of the SF game, that's for sure. They were active and attacking, but also played sound. It's really hard to do that for 4 quarters in this league, with so many things geared towards attacking football. But like I said on Unscripted, I thought the defense had taken a big step forward in week three. Now let's see where the unit goes from here.
The Packers division appears to be the weakest. Zimmer known for defense can't stop people, bears can't generate any attacks and Lions … well … it's Lions. The Packers should be in good shape for the Division.
I wouldn't be too comfortable. Zimmer's defense may have turned a corner in the second half last week against Seattle. We will see. But Minnesota is a few eyelashes away from being 3-0. Detroit competed like crazy against some good teams. The Bears have QB issues, but this defense can still keep them in games. It's terribly early.
The questions posed in post-game press conferences about how much time it takes for the Packers to offensive got me thinking: A fun Pro Bowl event would be asking teams to bid on how much time they need. to perform a 2-minute exercise. The fastest score gets the first dibs on the dodgeballs 🙂
Ha, like a Name That Tune style contest. "I can score in 32 seconds." "I can score in 28."
(Thanks for chatting – this is a single cman cover on another receiver across the field, read the game and run 100mph across the field to do this shocking take. Seen live? Did he look like a man or was he a little closer than he looked? One of the coolest INTs I have ever seen.
Jaire Alexander came a long way on that one, and that bullet stayed there long enough for him to catch it. It's part of the anticipation, getting an early break on the ball, and then the speed and athletic ability to make a play like that. Impressive.